The fast, free app for clinicians to manage their patients with high blood pressure.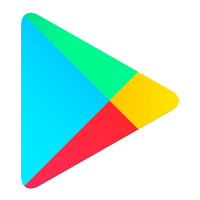 Try the demo on Google Play
What is Simple?
A simple management system, together with a simple and effective hypertension treatment protocol, will help clinicians to save patients' lives. The Simple app is a purpose-built tool: quickly create a longitudinal record of your patients' blood pressures and hypertension medications.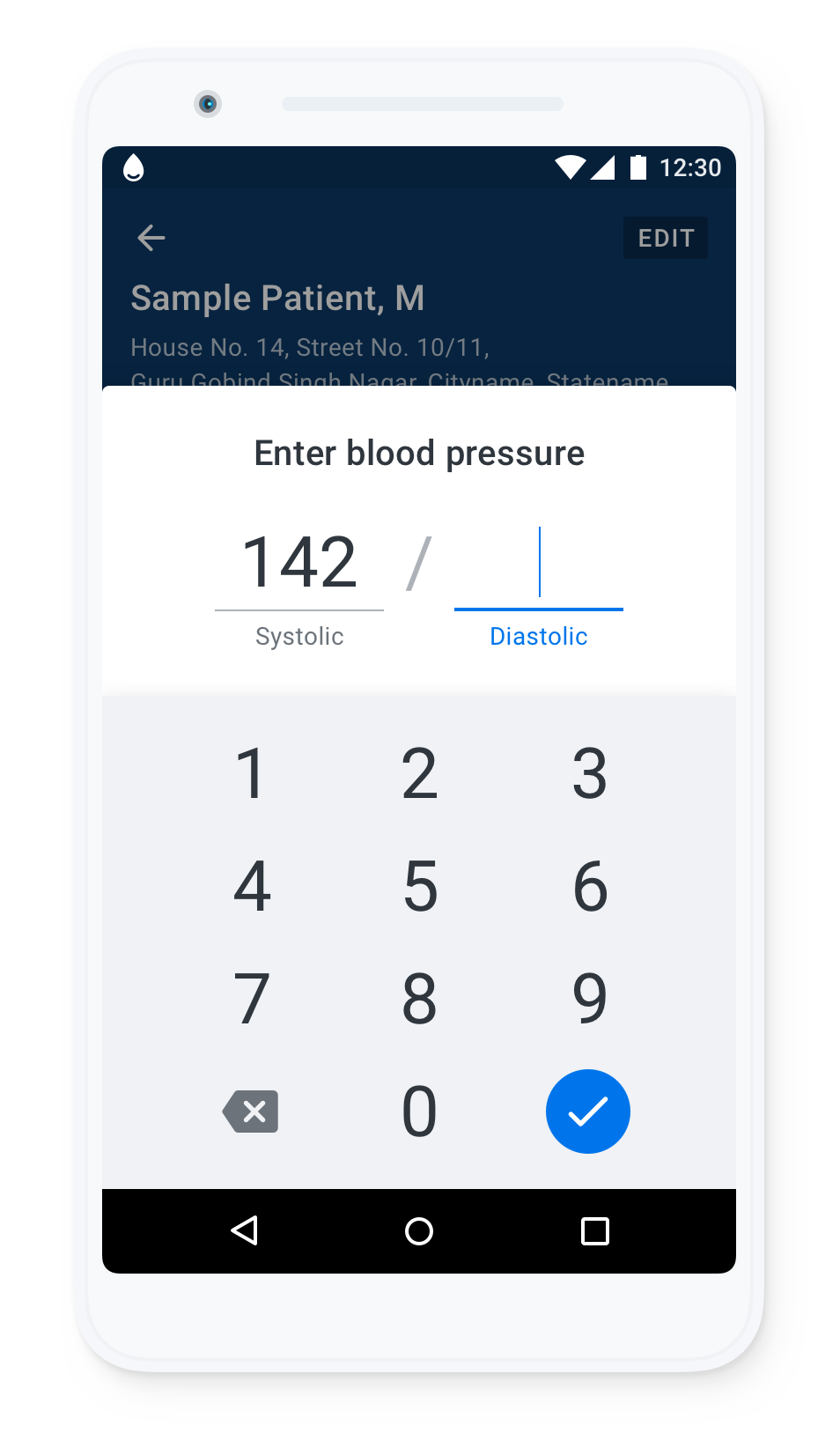 Record a BP in under 20 sec
We intentionally keep Simple really simple and focused so a healthcare worker can register a patient and record his or her BP in under 20 seconds.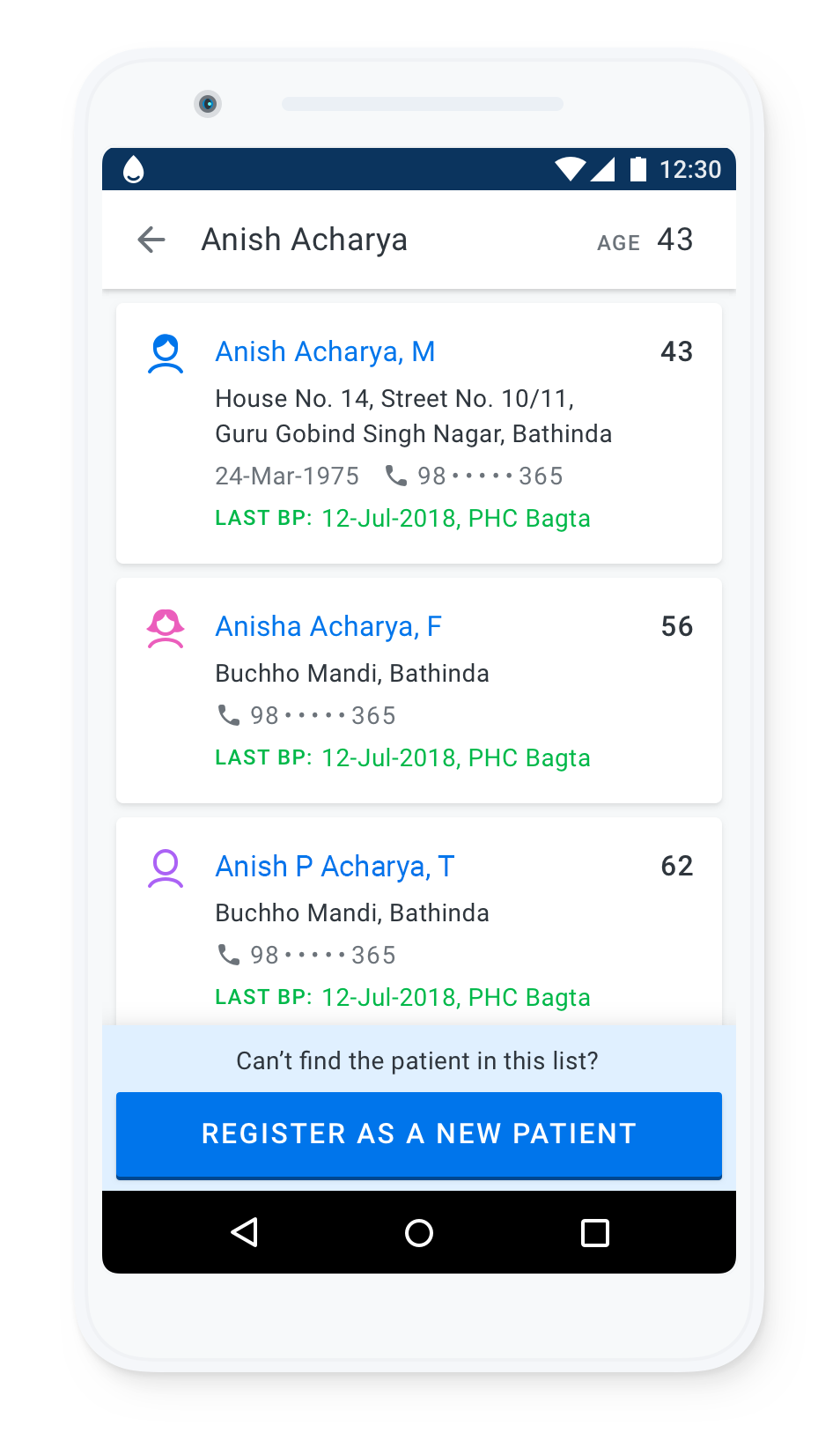 Find the right patient, fast
We have honed the patient search, so a healthcare worker can choose the right patient confidently and quickly. The patient search handles misspellings and phonetic look-up.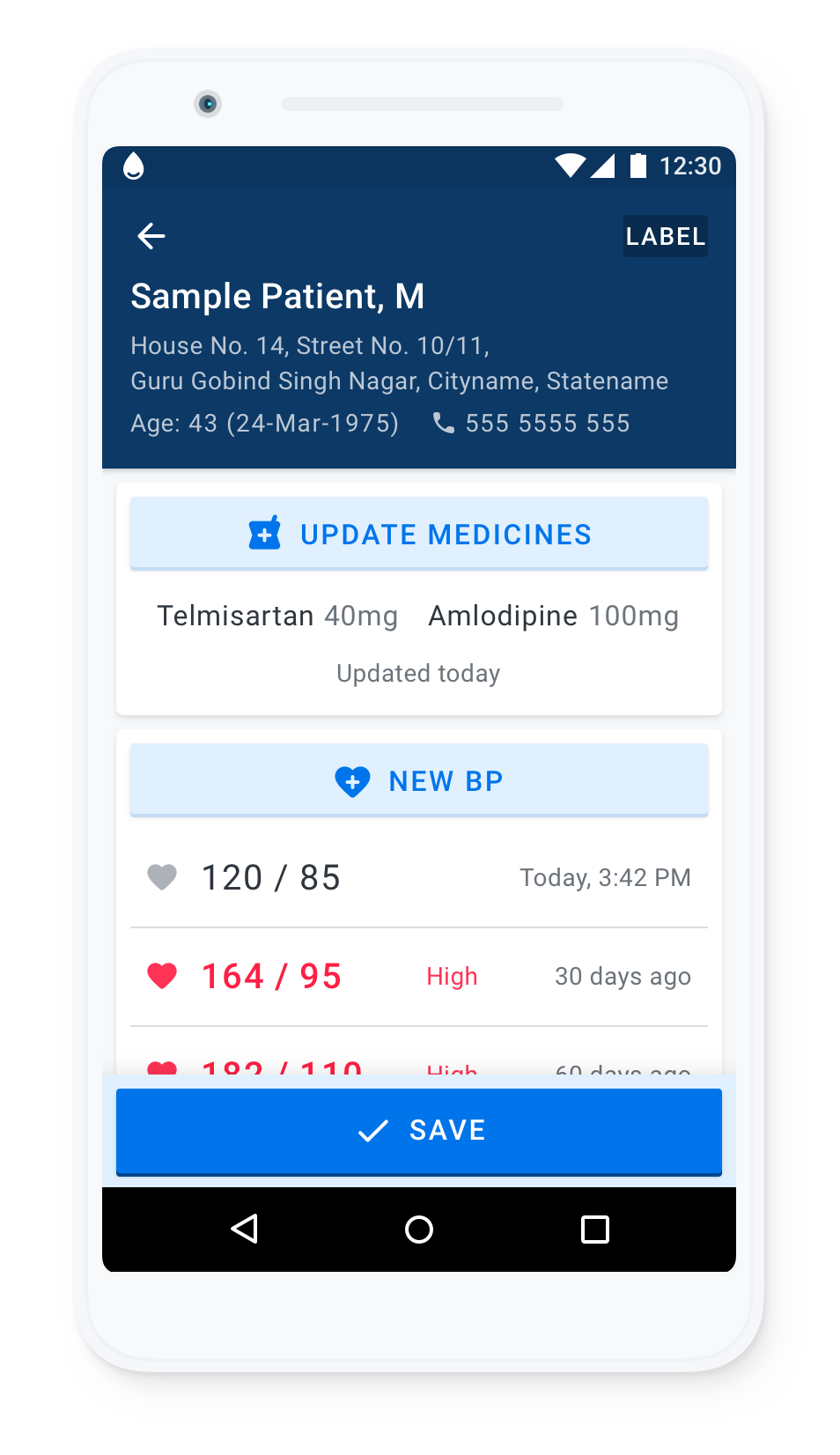 BP history is simply displayed
A patient's BP history is displayed in a way that nurses and doctors can use in a busy care environment. We will add graphing of BPs soon.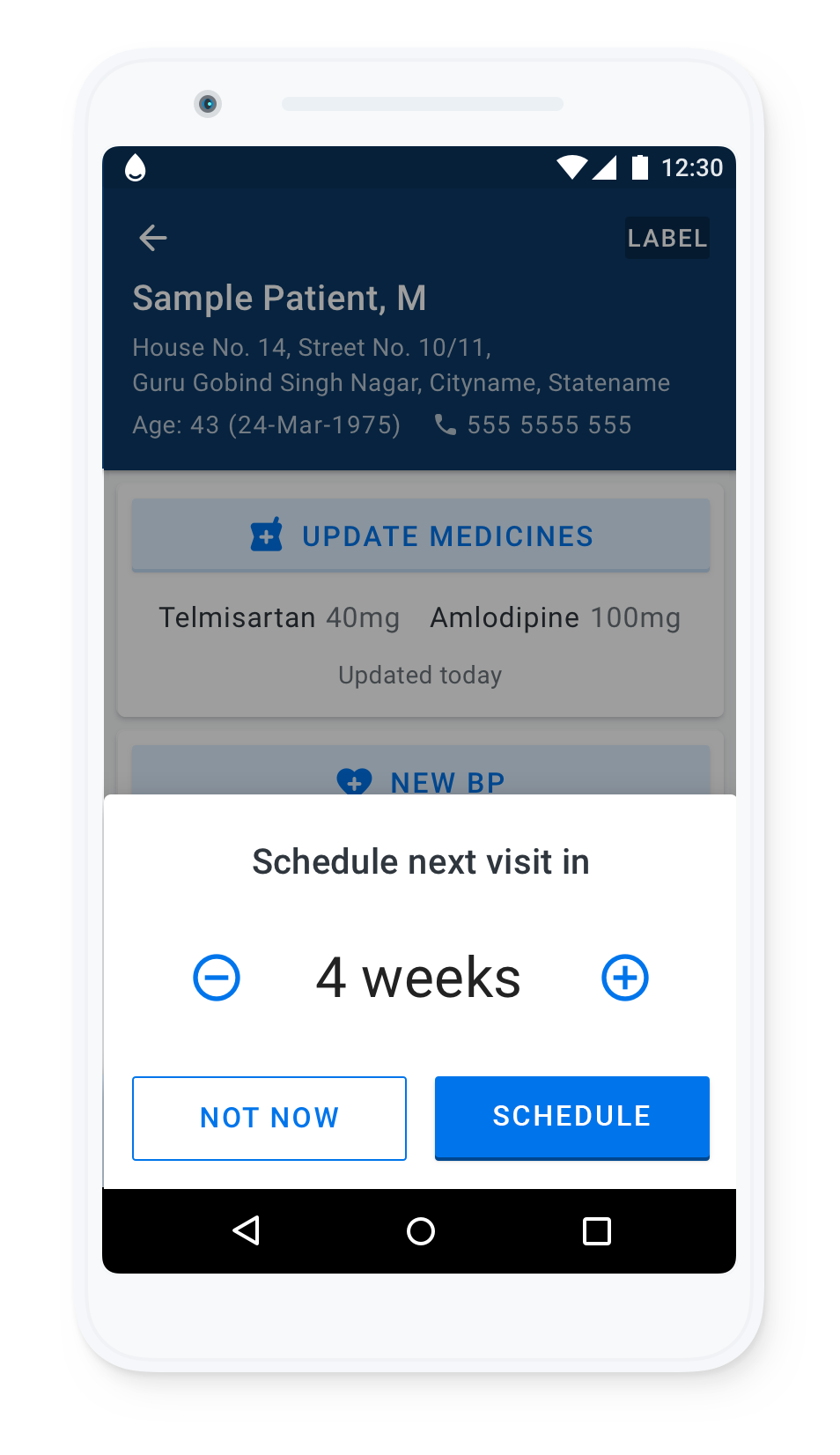 Follow-up with every patient
It's very important for patients to return to the clinic for treatment on a regular schedule. Scheduling follow-ups is easy and the patient will receive text message reminders to return to care.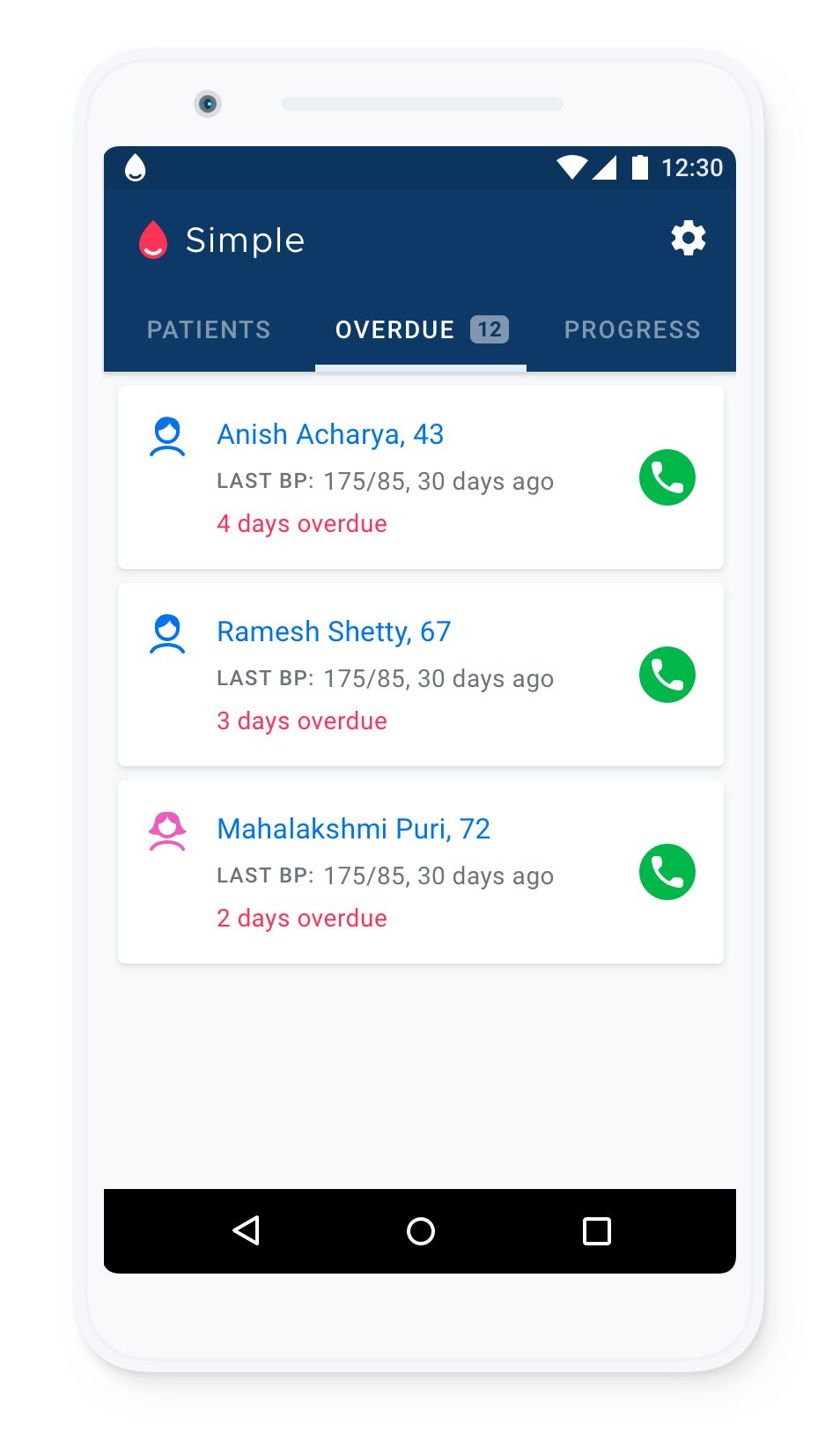 Remind overdue patients to return
If a patient misses their follow-up visit, Simple will add them to an easy-to-use overdue list. Any staff member can call the patient and Simple hides their phone number from the patient.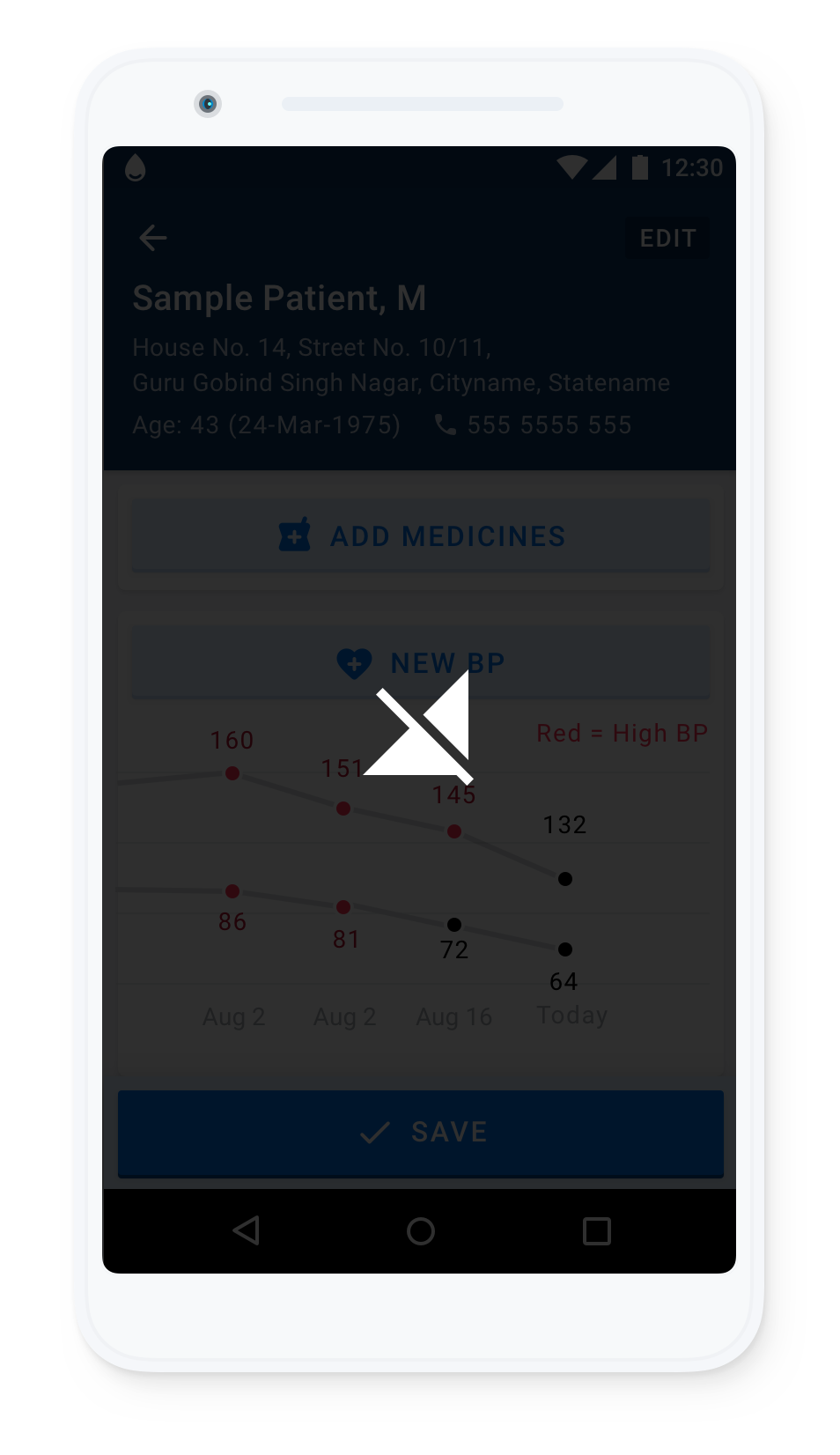 Offline first, high performance
The app works great in places with unreliable connectivity and where a healthcare worker may be offline for days at a time.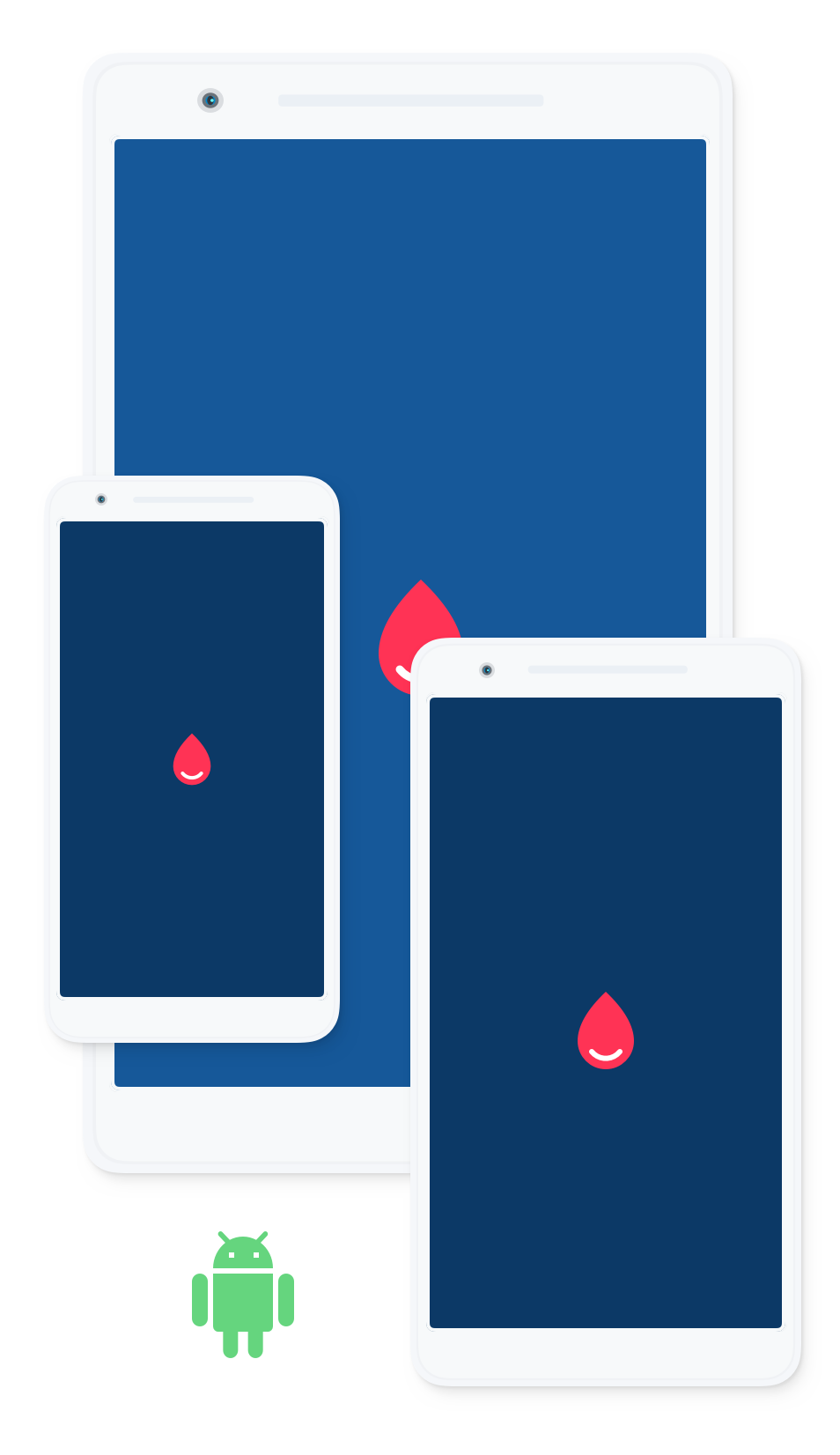 Use any Android device
Simple has been designed to work on either personal phones or on clinic-owned devices. The app has a small footprint, under 10MB, and is light on data usage.
Is Simple really free?
This project is supported by Resolve to Save Lives, an initiative of the not-for-profit Vital Strategies, which enables us to provide this software completely free of cost with no strings attached. This project will always be open source (MIT license) — free and open to contributions from everyone.
Simple is truly free to use.
Use the code in any way.
It will never cost money.