We are very excited this week that was deployed in for the first time outside India. This week, we launched Simple in four large Upazila Health Complexes in Sylhet in northern Bangladesh.
Nurses and doctors in Bangladesh often see an extraordinary number of patients each day. In fact, Bangladesh has some of the fastest, highest volume primary care in the world (1). It's common to see a long line of patients waiting to have their blood pressures taken and to pick up medications to manage their hypertension.
In this environment, it's critical that record-keeping be very efficient so nurses and doctors can focus on patient care. This is where Simple comes in. At fast-paced hospitals, clinicians can spend less time recording patient details on paper and quickly create and maintain longitudinal records that improve care.
Today, Simple is active in many hospitals in India and now 4 large sub-district hospitals in Bangladesh. Simple is used to manage over 220,000 patients with hypertension.
In Bangladesh, we partner with the Government of Bangladesh (Non-Communicable Diseases Control Program, Directorate General of Health Services, Ministry of Health and Family Welfare) and the National Heart Foundation of Bangladesh on a hypertension control initiative. Their program is a remarkable achievement that aims to significantly reduce deaths from heart attacks and strokes.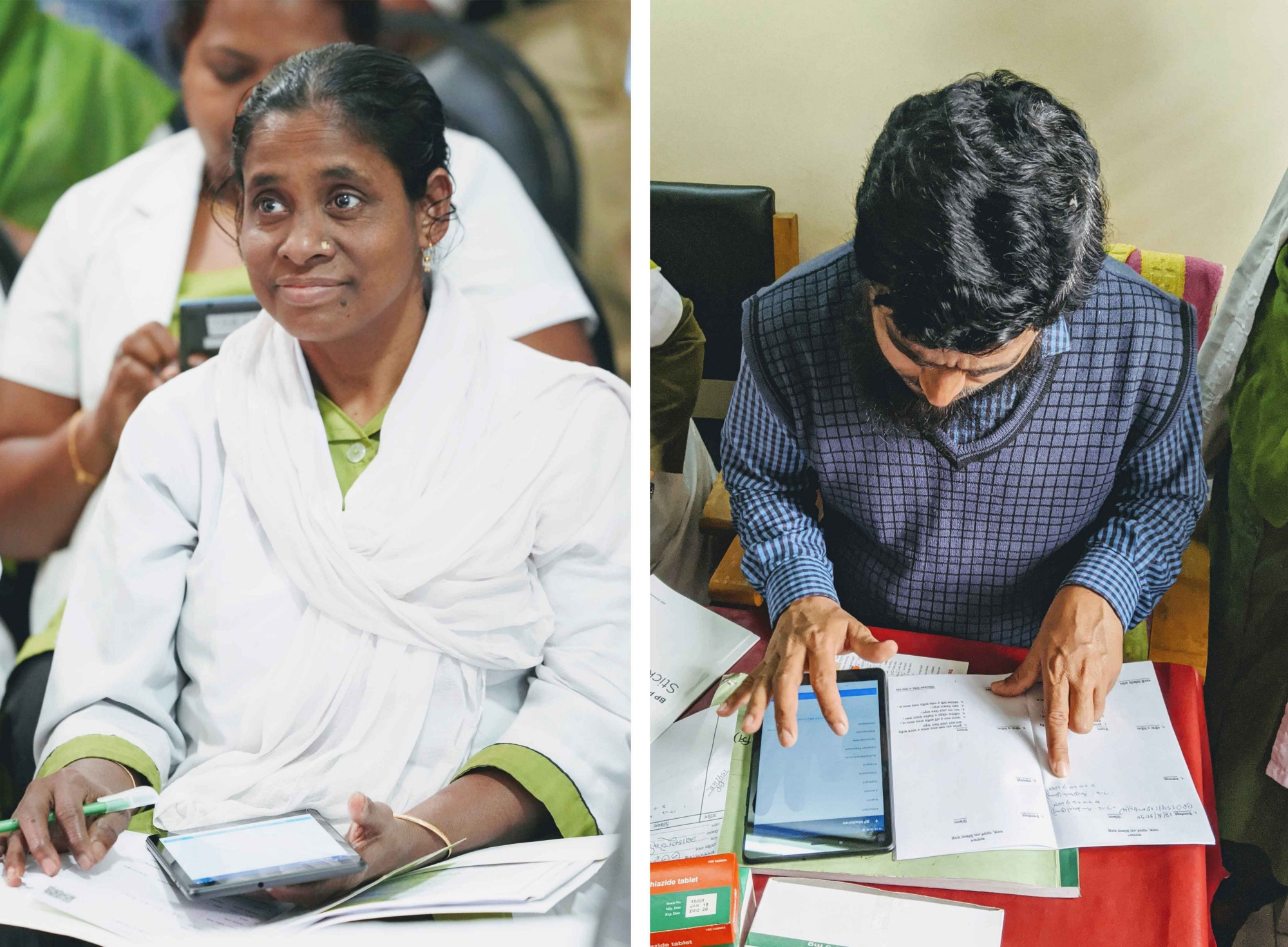 Staff nurses being trained to use Simple in Sylhet, Bangladesh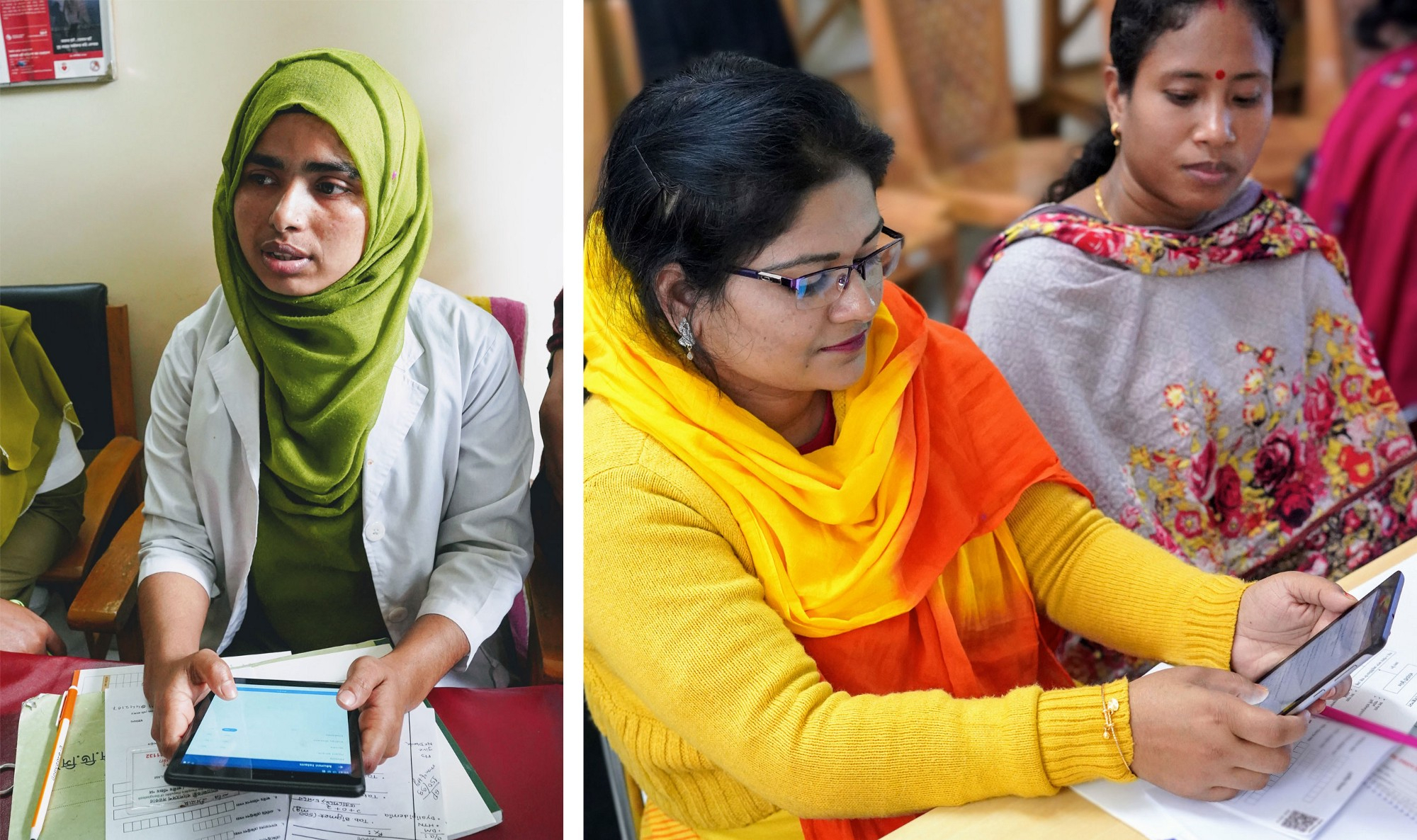 Staff nurses using Simple for the first time